BodyGuard T240 High Pitched Whining Variable with Speed
Hi,
I just replaced the running deck and belt on my Body Guard T240 treadmill. As the belt speeds up it is making a very loud high pitch whining sound. I isolated the motor and front roller, by removing the running belt and operating the motor and these don't make the sound. I also removed and checked the rear roller and those bearings are spinning smoothly with no apparent sound. It seems like it is just the belt making contact with the deck that is causing the sound, but it wasn't making this sound before.
The deck that I purchased from FitnessRepairParts is significantly thicker than the original, but it doesn't seem to be impeding the operation of the treadmill and otherwise it fit perfectly. Other than the sound, the treadmill feels great, solid and no slip on the belt. The replacement belt was purchased from Walking Belts LLC. The belt came with a lube bottle, which it said wasn't required until about a year from purchase, but with the sound I decided to try it anyway. It didn't help.
Here is a YouTube video of the issue. You'll see what I mean.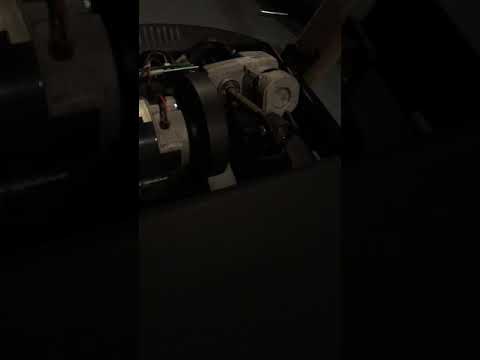 The video starts around 4MPH and at the end I increase the speed to 6MPH.
Any assistance would be appreciated.
Thanks,
Rob