ProForm XP 580 Reboots with Speed Increase
My treadmill turned off while I was jogging one day and now the entire thing reboots when I increase speed above zero.
I disconnected the belt and this I when happens when I go from 0 to 0.5mph: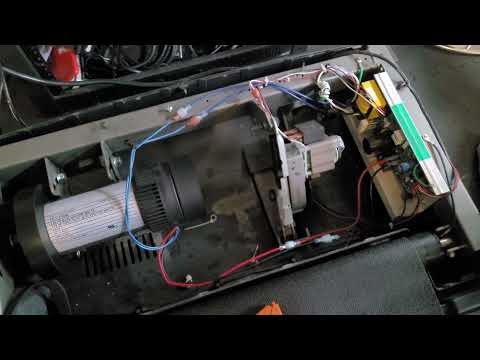 I disconnected the red wire to the drive motor and it no longer reboots when I press Speed Up, the LCD then reads 0.5mph and the clock starts like it should. (With no motor obv)
I tried the 18v battery test on the drive motor itself and it fired right up for my Ryobi drill battery.
I'm at a loss because without the drive motor the controller works fine, and without the controller the motor works fine, just not together....